The Appraiser has the option to view the listing sheet for the Subject Property even before doing the comps search. This option acts as a checkpoint for the Appraiser to run ahead of time.
Once the address is reviewed, click on the Property Details button next to the Subject Property address on the 'Apply Filter' page.
This opens up a pop up window with the MLS listing data and the Public Record data for that property.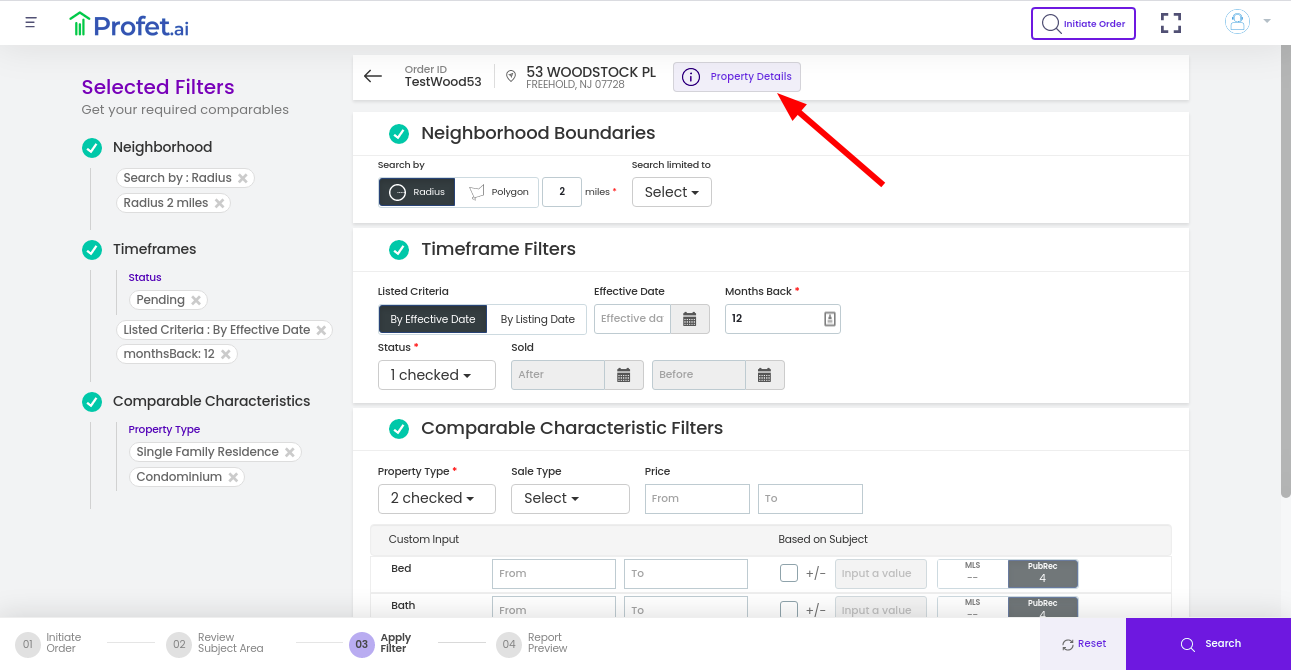 Each property attribute is color coded as black, purple, red and green each denoting the source of the attribute. Attributes in black denote data from the MLS board, purple denotes public record data, red indicates mismatch in data from MLS board and public records and green denotes data provided by the user. Each of the attributes is editable, the user can edit the values which will then be indicated in green. Click here to learn how to edit property attributes. 
The Appraiser can print a report for the Subject Property and incorporate that into their work product by adding the shareable link available.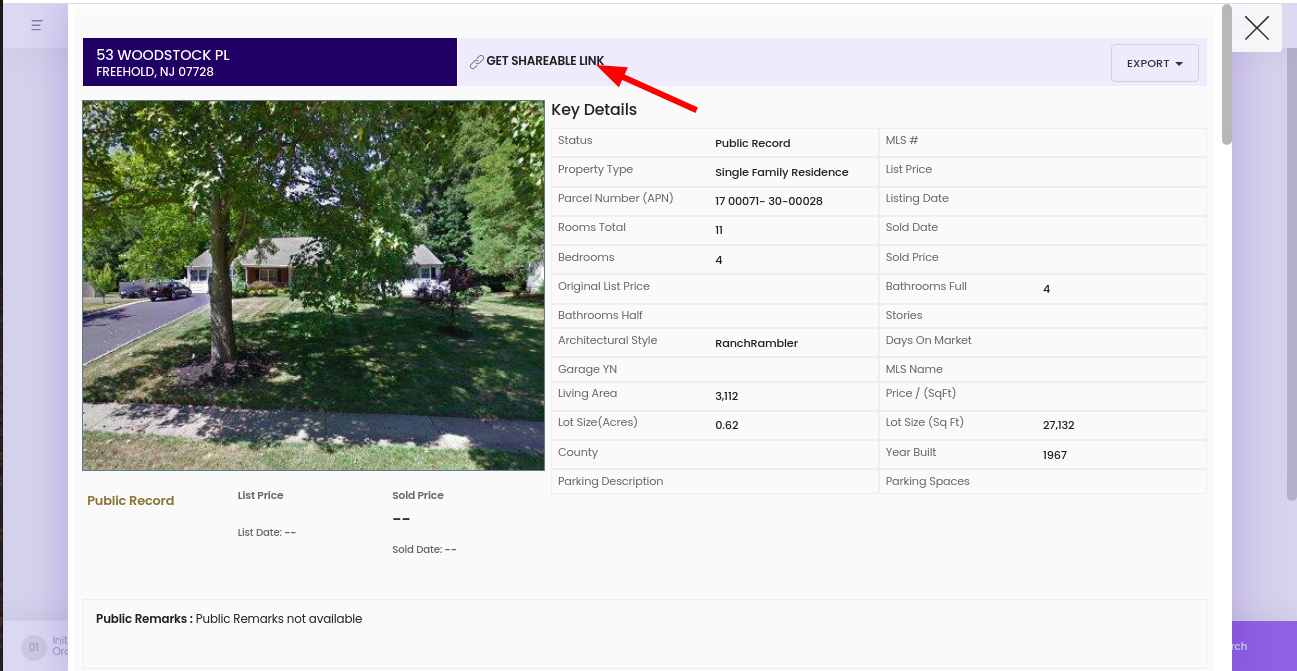 The Appraiser also has the option to look at previous listing information and compare that against the current listing information.