One Platform for all your valuation & analysis needs
No need for multiple access points for market data, public records, and flood or plats. Deliver valuations faster with confidence !
Valuation Platform trusted by Lenders and AMCs
Export  a valuation report to your Forms Software / PDF / MISMO
Experience seamless valuation research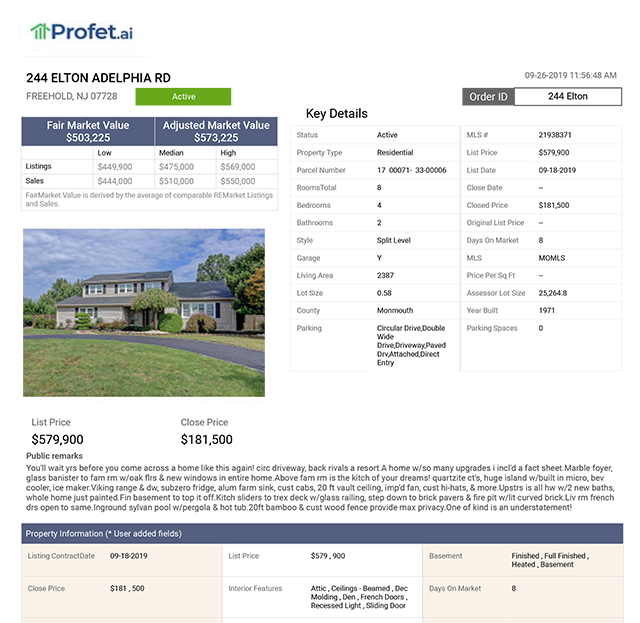 Flexible and intuitive value adjustments including regression models
Value Adjustments
User friendly value adjustment with full UAD compliance
Numeric and qualitative value adjustment with complete flexibility and automated calculations.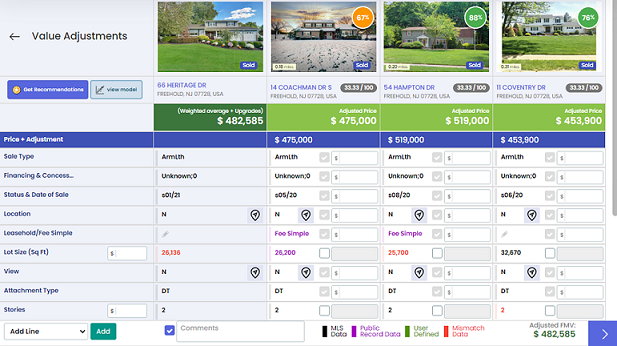 Regression
Multiple adjustment models available - Multivariate Regression, Paired Sales, Simple Regression
Customize your own adjustment model using a flexible feature based value contribution percentages.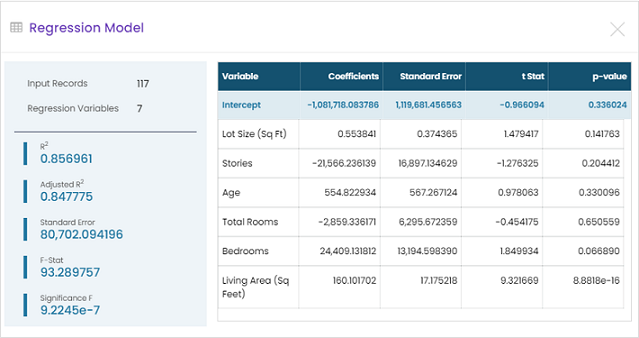 View & Location
Easy access to View and Location factors via Google maps integration
Quick access to street view and satellite views of a property to assess location and view factors.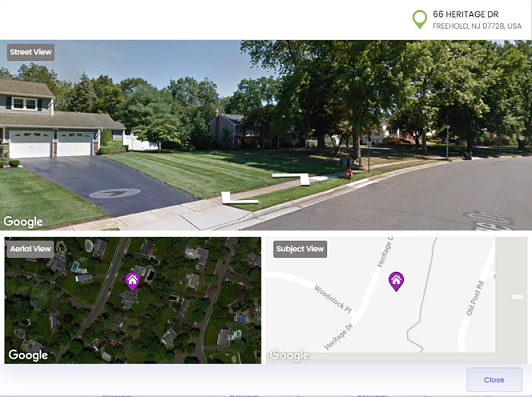 UAD compliant
Fully UAD compliant data entry for the comp grid
Easy to use value customization and formatting. Exports directly into MISMO XML and into your forms software.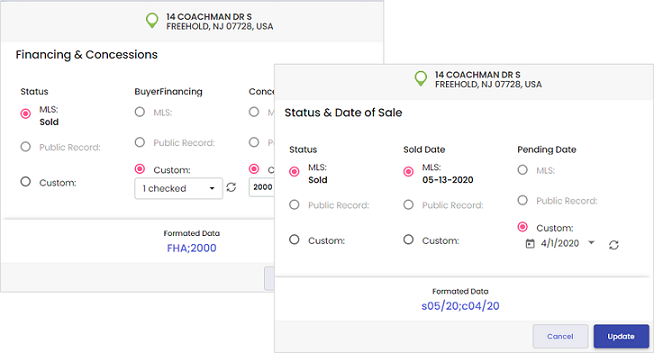 Completely Online - Access from Anywhere, Anytime
Never have to deal with having the wrong software version
Get the latest features automatically – no updates required
Work from any computer – home, office, or on the road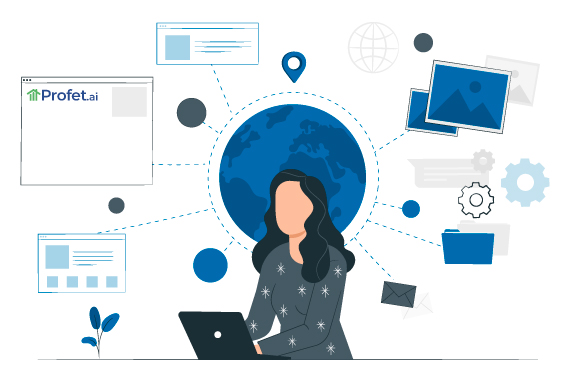 Automated Neighborhood Market Conditions & Inventory Analysis (1004 MC )
1004 MC
Fully automatic UAD compliant 1004 MC population
Your comparable search criteria is automatically used to analyze the inventory for the last 12 months and build the 1004 MC.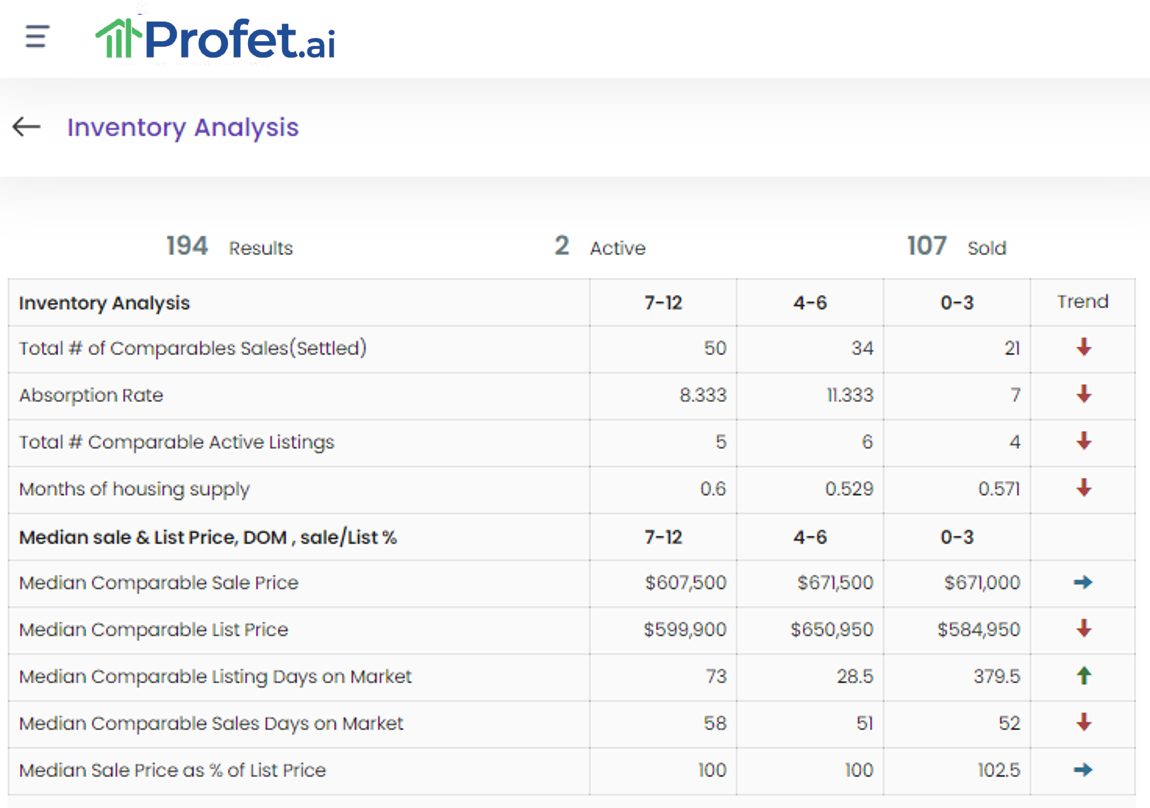 Ranges
Auto-generate the Comparable Sales and Listing ranges
Ensure that only the comparable sales are used to compute the ranges and not the whole market in the neighborhood.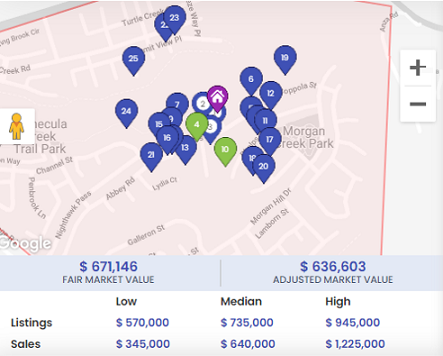 Charts
Interactive trend charts for Neighborhood Comparables or the whole Zip Code
Monthly trend data includes 24 different market indicators such as Median List or Sales Prices, Median Days on Market, List to Sold Price Ratios, Inventory and Absorption Rate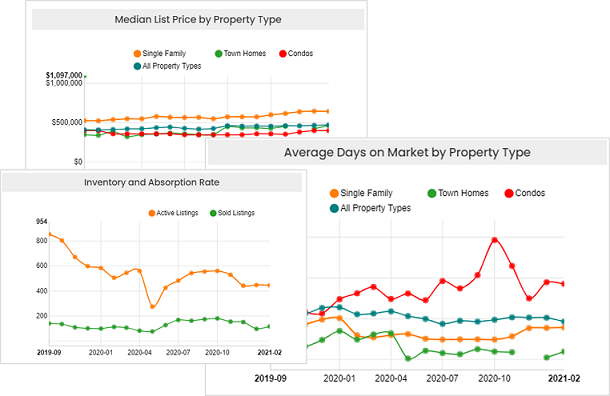 UAD compliant
One-Unit Housing Trends and Present Land Use is auto-populated
Pre-computed data for One-Unit Housing Trends within the Neighborhood you define - a polygon or a radius around the subject property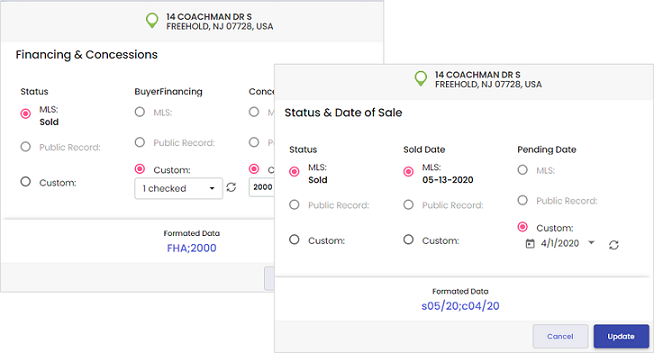 Easily Identify flips in your market and ensure your valuation is accurate
Find flipped properties easily in your comparable results
Customize your own flip criteria. Ex: multiple sale or listing events within 6 months, 1 year, or 2 years.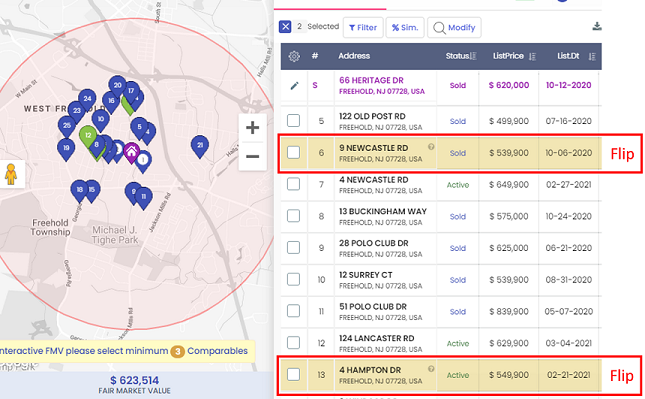 View flipped sales side-by-side to understand improvements to a property
Review repeated transactions on a property and view their listing information and history.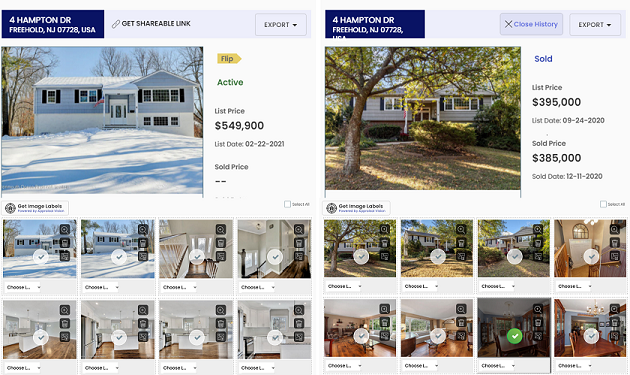 Let the best valuation analytics work for you