Power your valuation products with accurate and reliable insights
Inventory Analysis - 1004MC
Analyze 12-month inventory trends within an area around a given property.
Ready to use within appraisal forms such as Universal Appraisal Dataset (UAD) 1004MC (Market Conditions Addendum)
Define custom neighborhoods – radius or multiple polygons, and comp criteria to calculate inventories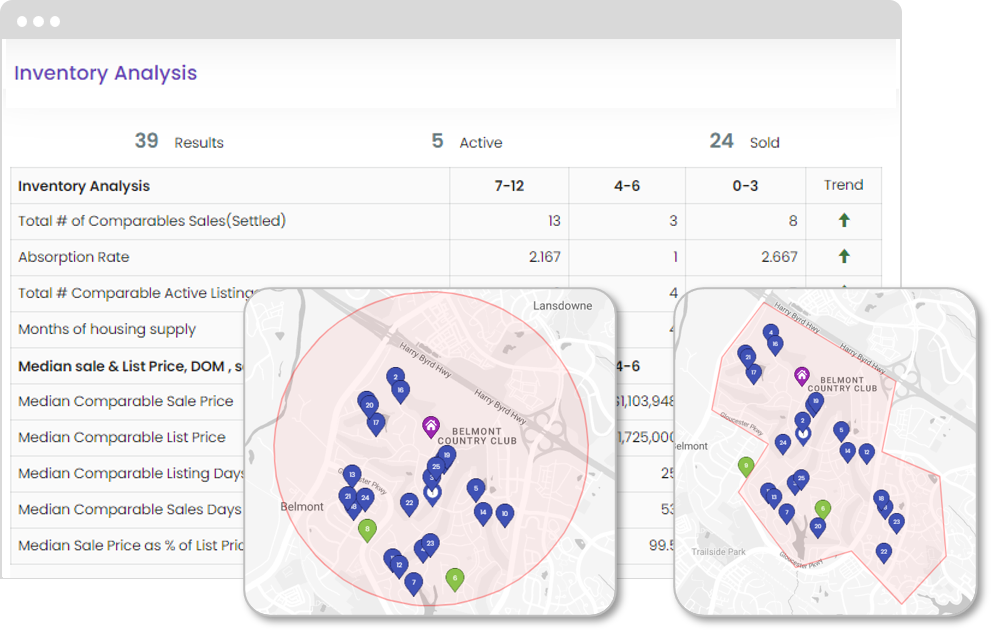 Also available via APIs are Profet HPI, Profet AVM, and Profet Rental AVM products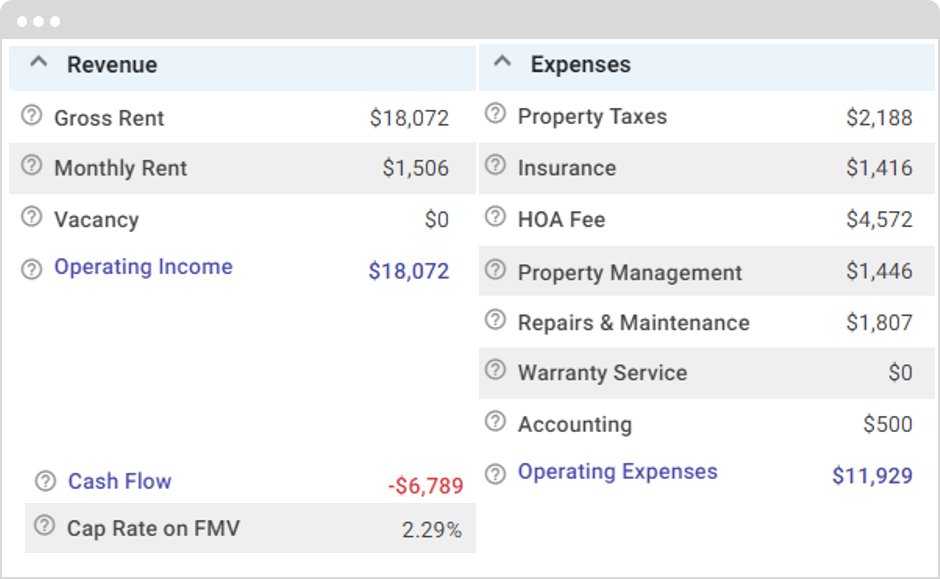 Capitalization Rates (Cap Rates) are computed for every residential property based on their AVM and Rent Values and taxes, insurance, and estimated maintenance expenses. 
List price based Cap Rates are also available for On Market properties.
Local Market Trends - ZIP Codes
Over 50+ trend indicators are available for every zip code in the country. Indicators cover various residential property types.
Median List Price, Median Sale Price, List-to-Sale Price Ratios, Median List/Sold Price Per Sq Ft, Inventory, Absorption Rate, and more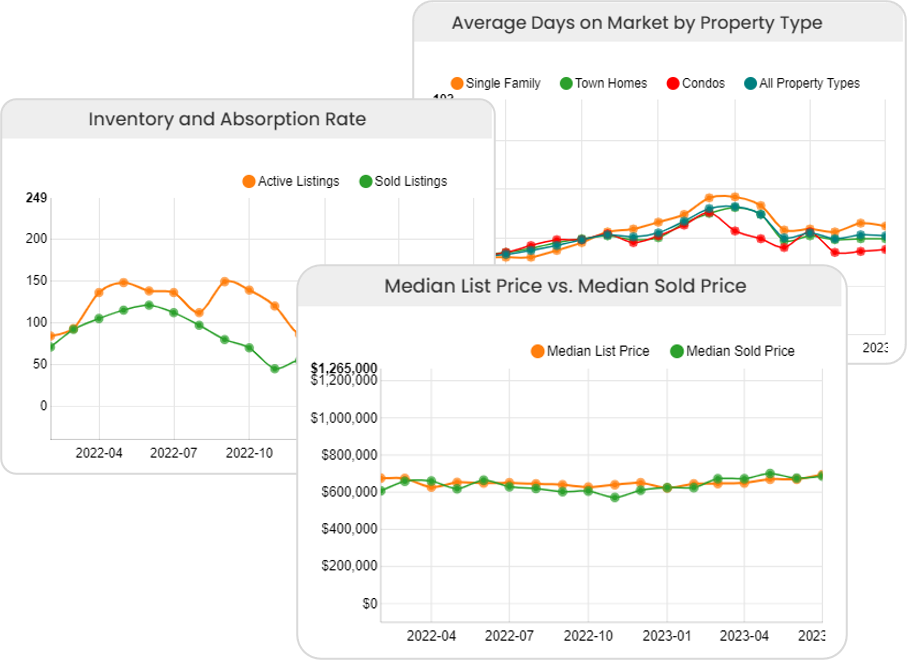 Neighborhood Market Trends
Real-time for your neighborhood definition
Compute trend indicators for any radius or multiple polygons and comp criteria you supply.
Median List Price, Median Sale Price, List-to-Sale Price Ratios, Average Days on Market, Absorption Rate, and more.
Debt Service Coverage Ratios
Investors and Investment mortgage lenders can access current DSCR for a property both based on its value and proposed purchase price.
DSCR forecasts are also available for 5-10 years. Includes a 30-year financial project for the property including Cap Rates, Cash-on-Cash returns, and ROI.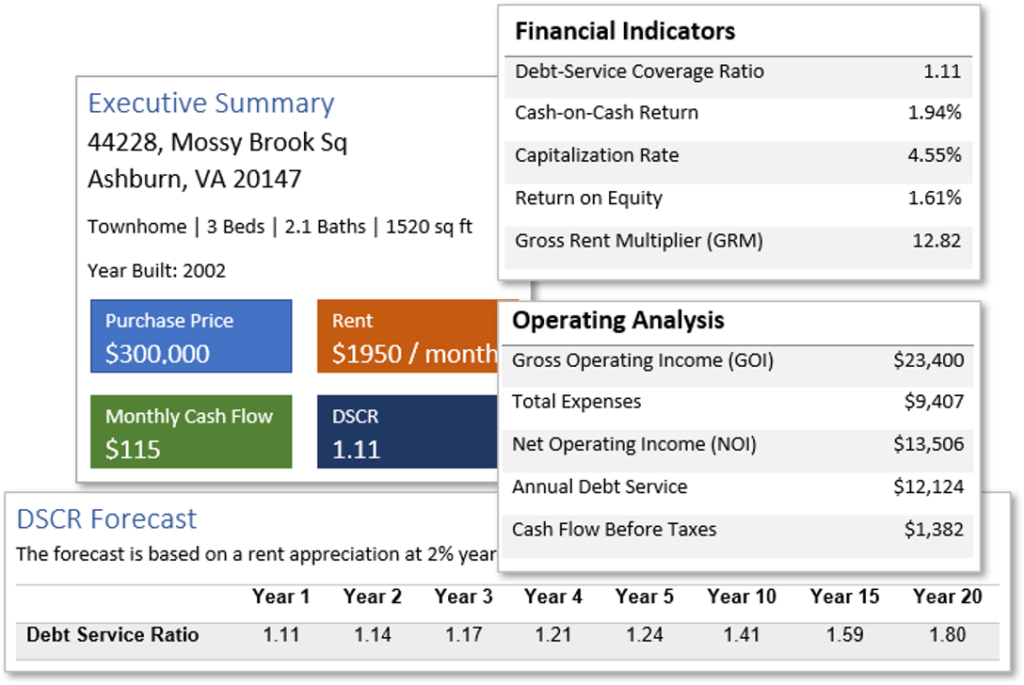 Amp up your valuation platform today