All the data in the Profet.ai report is loaded in different sections, and each section is editable or customizable.
In the Report Preview page, Property Information is displayed in different categories such as Listing Details, Interior Features, Exterior Features, Property and Lot Details, Utilities and Tax Assessment details, location details, Public Record details on the property, School information, and Agent/Broker Details.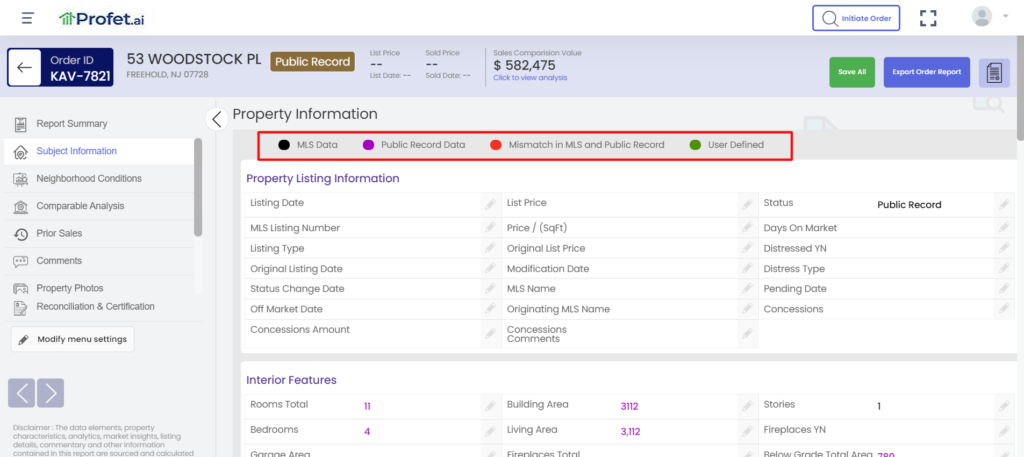 Each property attribute is color coded as black, purple, red and green each denoting the source of the attribute. Attributes in black denote data from the MLS board, purple denotes public record data, red indicates mismatch in data from MLS board and public records and green denotes data provided by the user. Each of the attributes is editable, the user can edit the values which will then be indicated in green.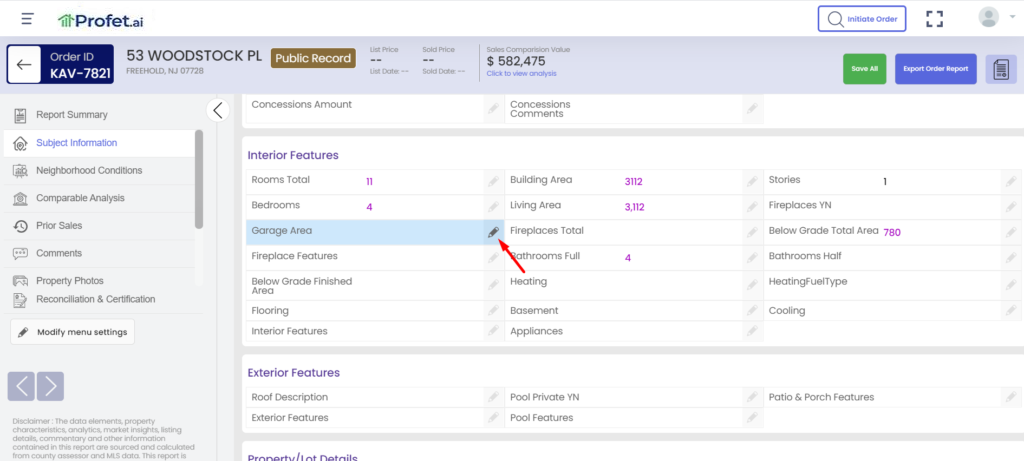 The Appraiser has the option to change it to Public Record Data, or custom data can be provided by Appraiser, or revert back to the MLS provided data for that field if required.