Valuation
Interactive Valuation Platform
Review
Automated Appraisal Reviews
Orders
Customizable Order Management
Profet AVM
Instant & Interactive Valuations
Valuation Insights API
For your valuation products
Real Estate Data API
Accurate & Comprehensive Data
Appraisal Digitization
Convert PDFs to MISMO XML
Collateral Complexity
Property Appraisal Complexity
Profet Rental AVM
Rent values for any residential property
Portfolio Monitoring
For lien, distress, sale, and more
Profet HPI
Price Index by zip and property type
Complete Appraisal and Alternative Valuations Platform
Real time data from 400+ MLSs and all the counties are standardized to allow a single search in any neighborhood. Supports Sales Comparison and Cost Approach models for valuation.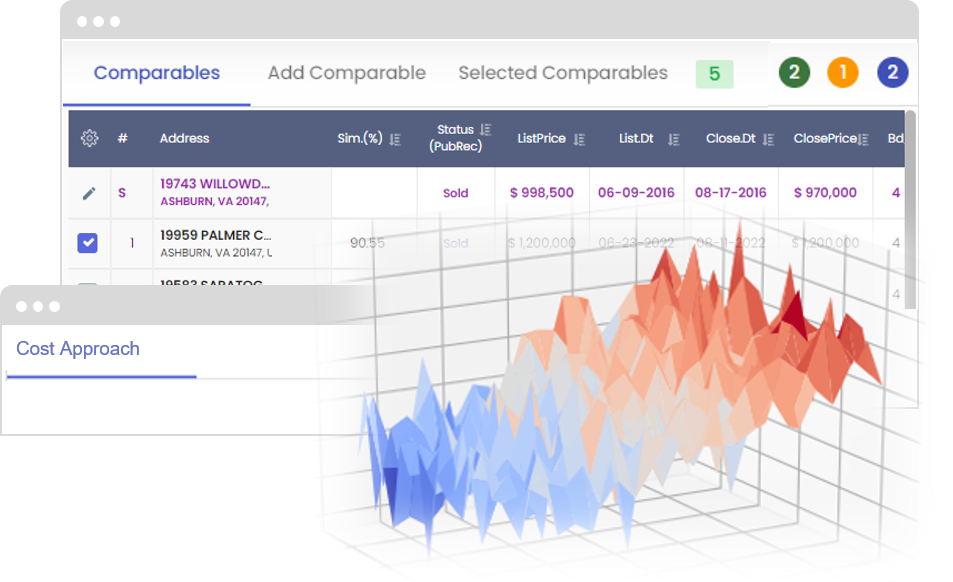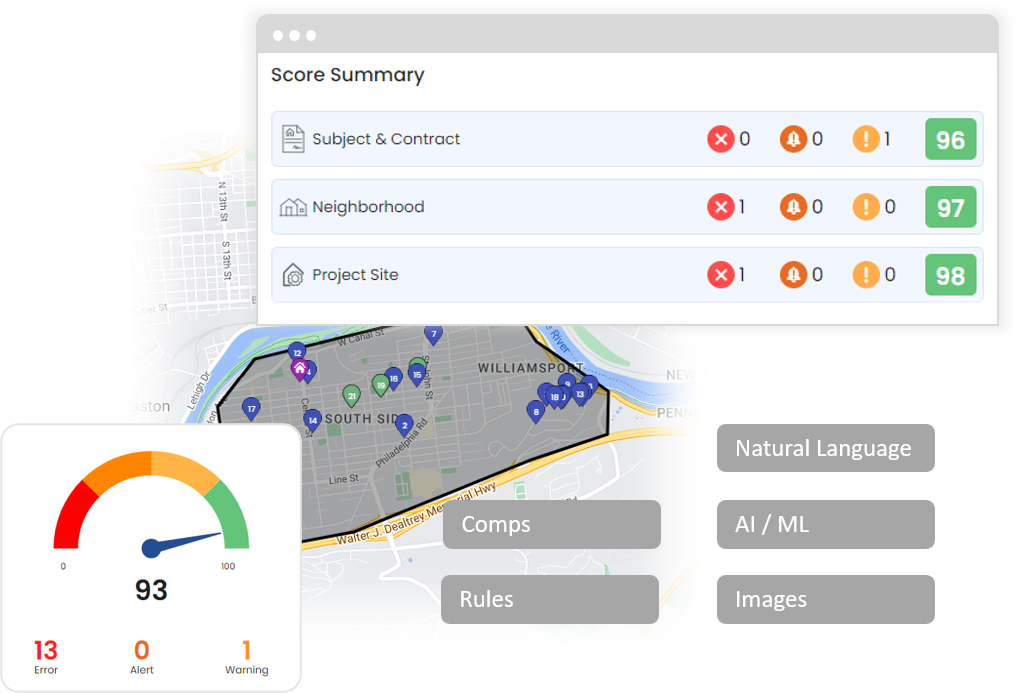 Automated review with rules, comps, and intelligence
Review PDFs or MISMO using hundreds of rules or your custom rules integrated with comparable scoring for deeper analysis. Includes bias detection, image analysis, and natural language to catch inconsistencies in appraisals.
Order management for Lenders, AMCs, and Appraisers
Manage orders and payments end-to-end. Fully customizable workflows & rules – no need to change your business process, instead let the platform adapt to help you control your existing process. Integrated with other products in the Profet suite.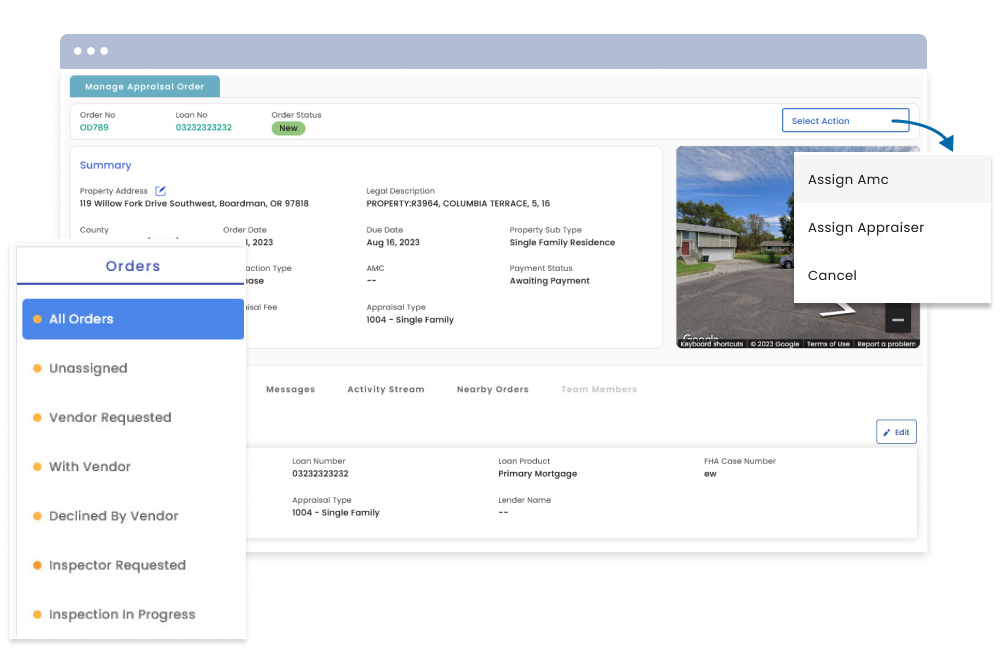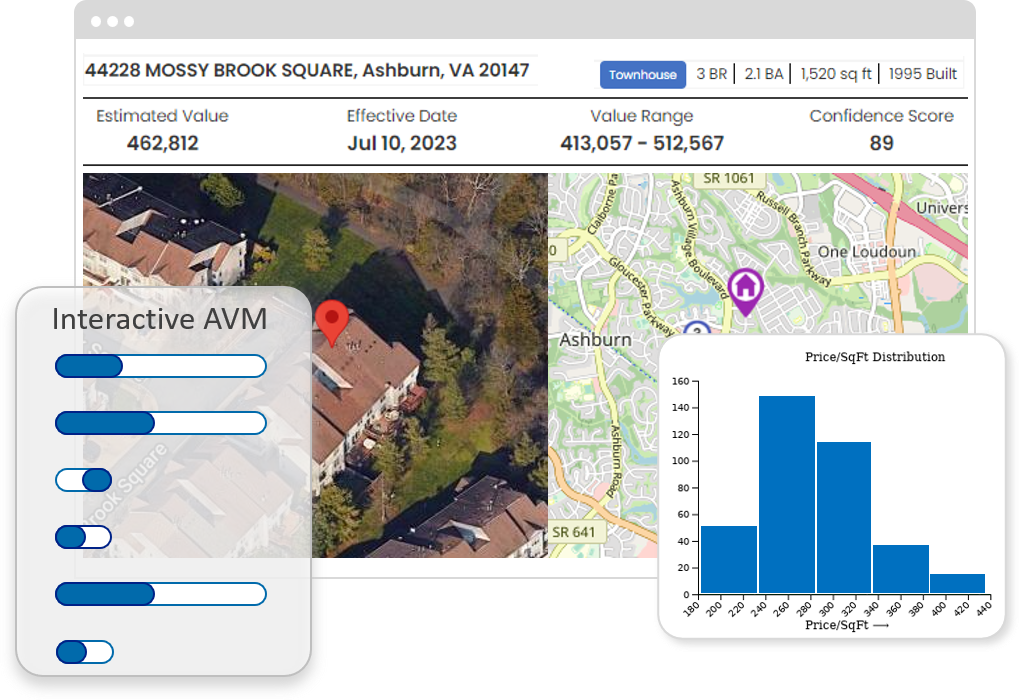 Automated Valuation Model – instant & interactive AVM
Powered by data with highest geographical coverage, best field population, and cleansed for accuracy. AVM leverages decades of AI research by the core team to provide property values back-tested against closed sales.
Market conditions, indices, and inventory analysis
Power your valuation products with accurate insights on any geographical area – zip codes, counties, MSAs, or your custom neighborhoods definitions. The same insights that power Profet's products – Valuation, Review, and AVM.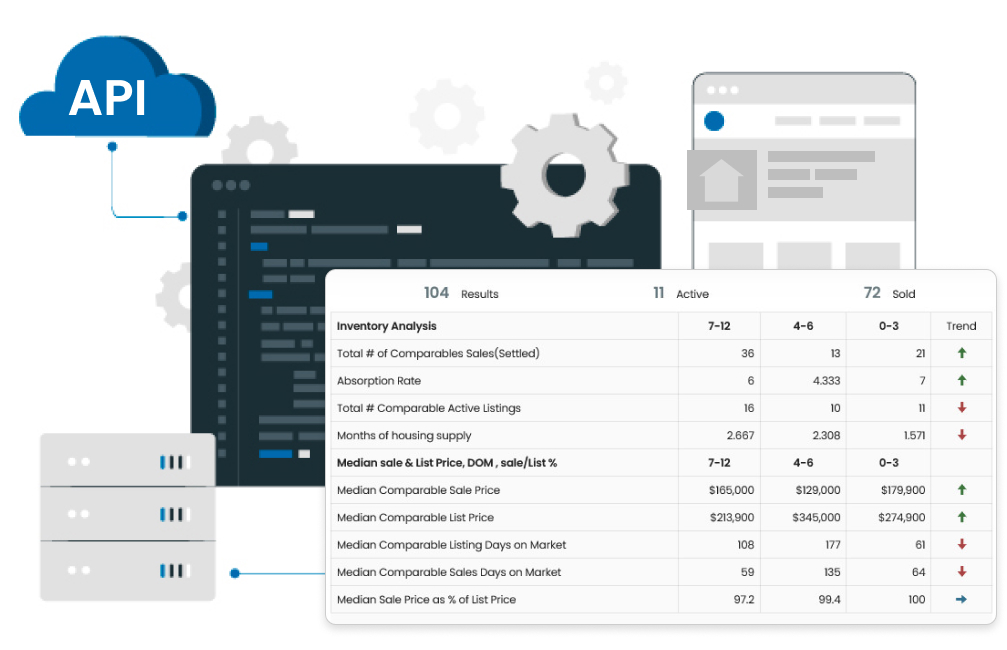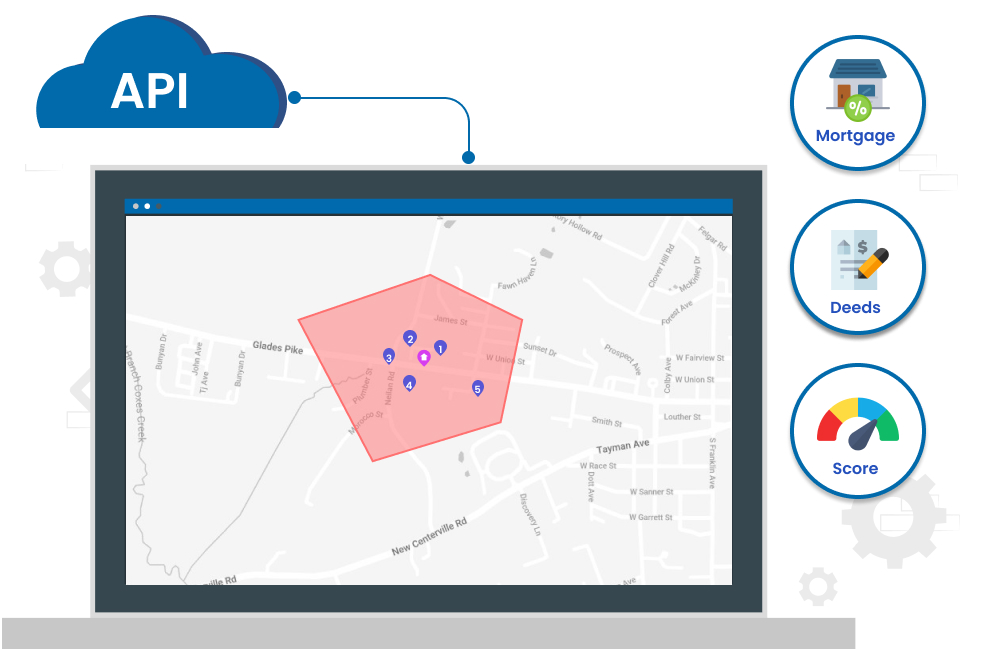 Listings, Assessor, Deed, and Mortgage APIs incl. history
APIs optimized for valuation platforms. Include geographical searches – radius, polygon, and zip, bracketing, similarity scoring, property features such as pool, basement, solar,  soties, age, etc. and school districts.
Convert any PDF appraisal doc to MISMO XML
Image processing, OCR, and deep learning come together to convert PDFs to MISMO XMLs and extract images out of the PDF for image recognition. Support for first / second generation docs for 1004, 1073, 1025 and Desktop/Hybrid appraisals.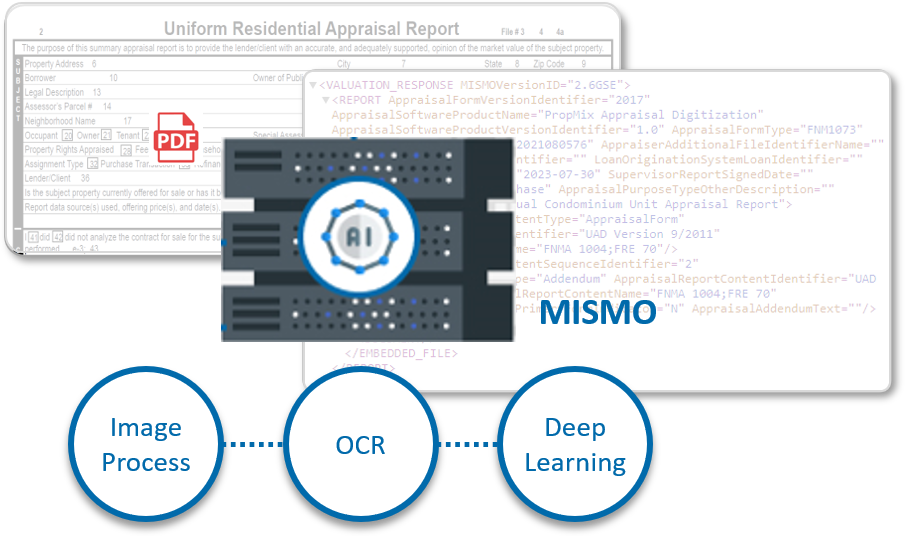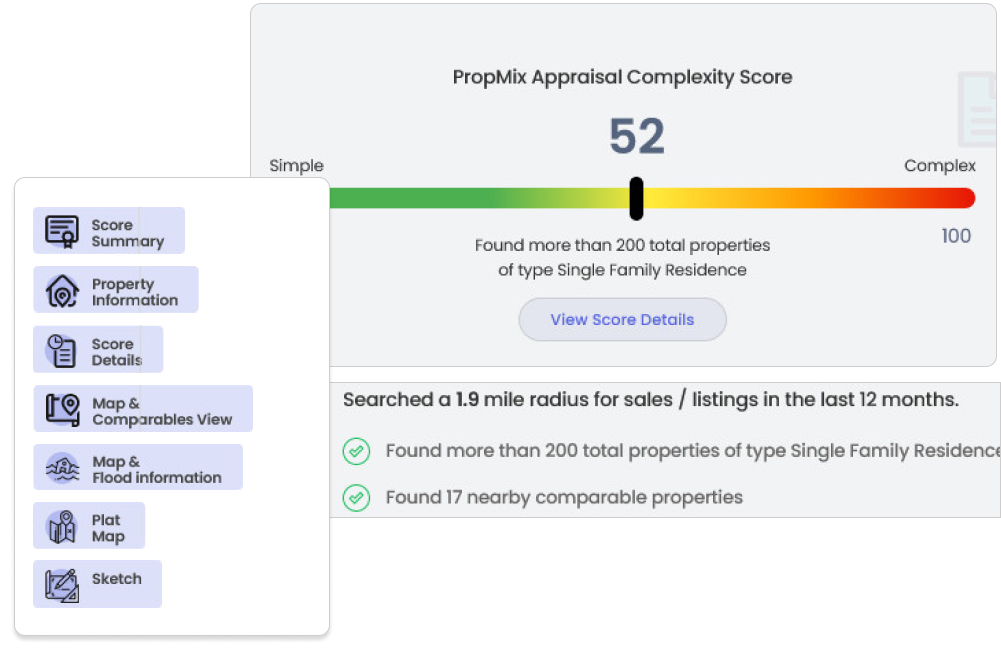 Collateral Valuation Risk
Understand the complexity of appraisal for any property
Get an appraisal complexity and valuation risk score for almost any residential properties in the country before quoting or assigning an appraisal. Scoring factors include property characteristic variance, comparable sales, proximity, recency, and more.
Monthly updated rent values including multi-families
Power your rental income modeling for appraisal or investment analytics with our accurate rent values. Computed using property type specific rents for different classes of properties combined with Consumer Price Index (CPI) and HUD rents.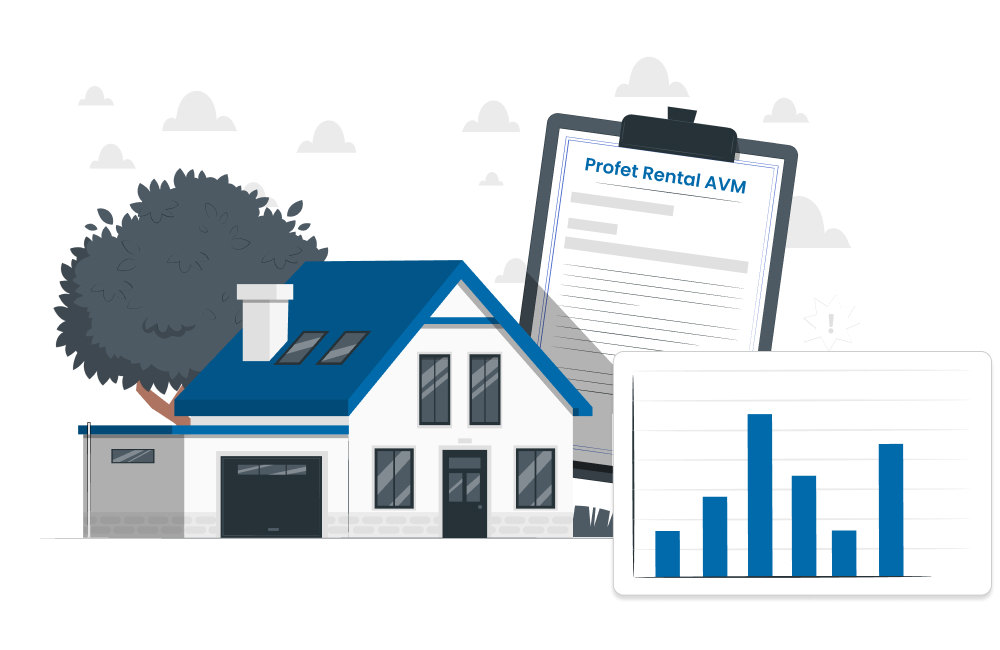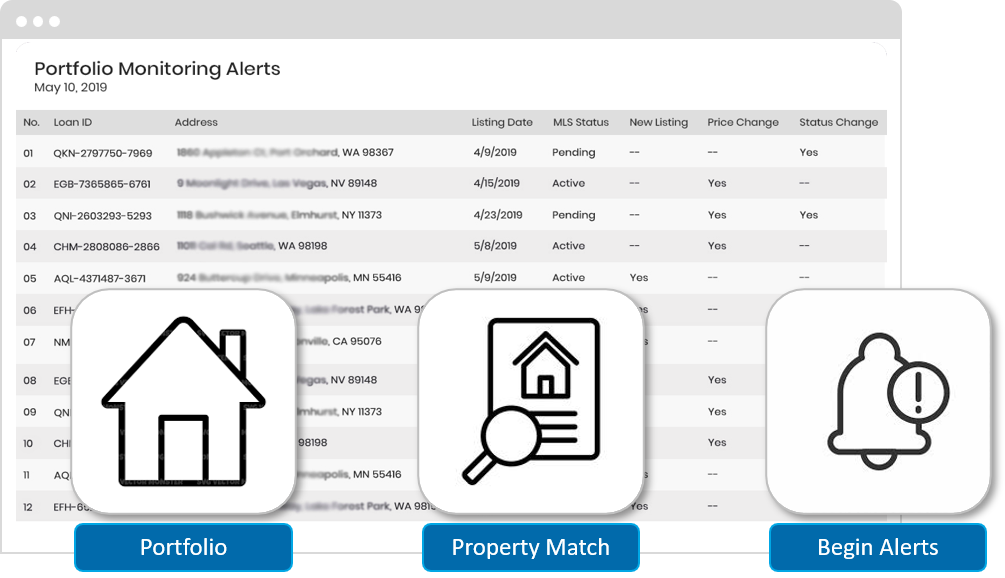 Monitor loan / investment portfolio for insights & risk
Get actionable insights to monitor and manage risk in your portfolio of loans or investment properties or insured properties etc. Receive alerts for listing activity, mortgage activity, ownership or occupancy changes or financial distress.
Home Price Index for every ZIP and Property Type
Get a pulse of the market using HPI for any market in the country and for any residential property – SFR, Townhome, or Condo. Profet AVM and HPI share a common foundational data and AI platform.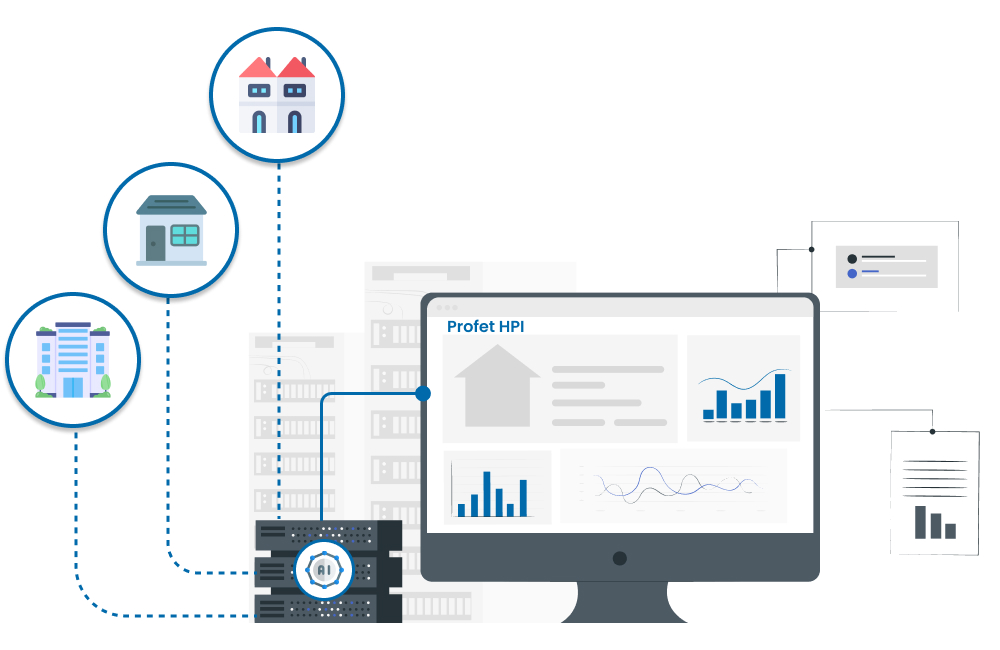 Let the best technology help your business