Profet.ai comes with Regression Adjustments for assisting Appraisers to quickly find value adjustments. You never have to leave Profet.ai anymore for all your data and for your deep analytics. Profet.ai runs regression on all properties that you filter for. You can apply these adjustments to the selected comparables. You can also adjust the weights on the comparables to calculate the subject property value.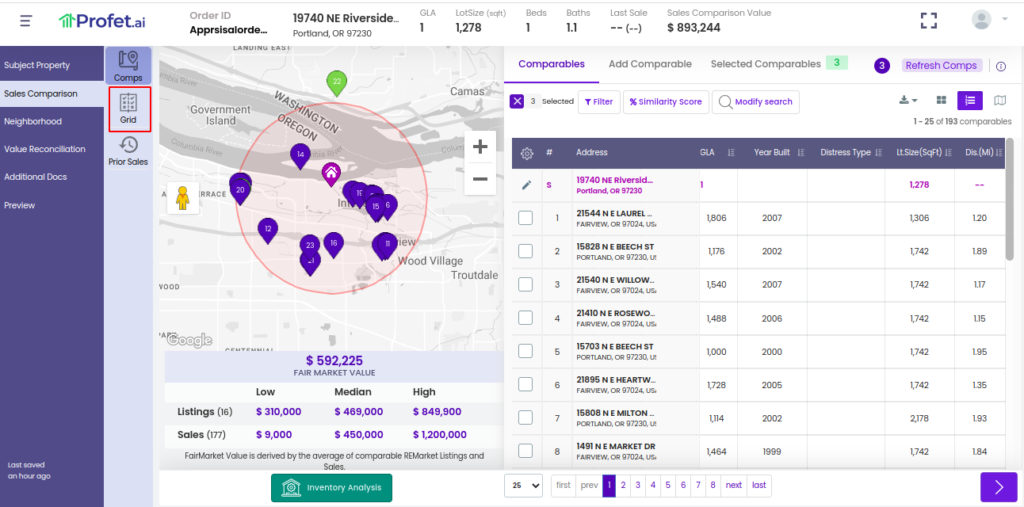 Listings page has a "Listings page has a "Grid" button, click on it to open the Value Adjustments window.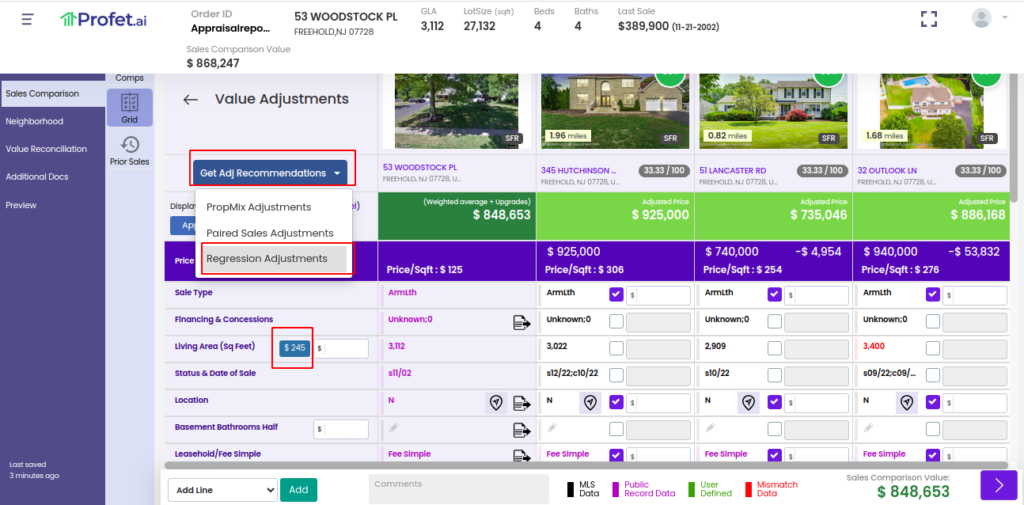 Click on "Get Adj Recommendations" and select Regression Adjustments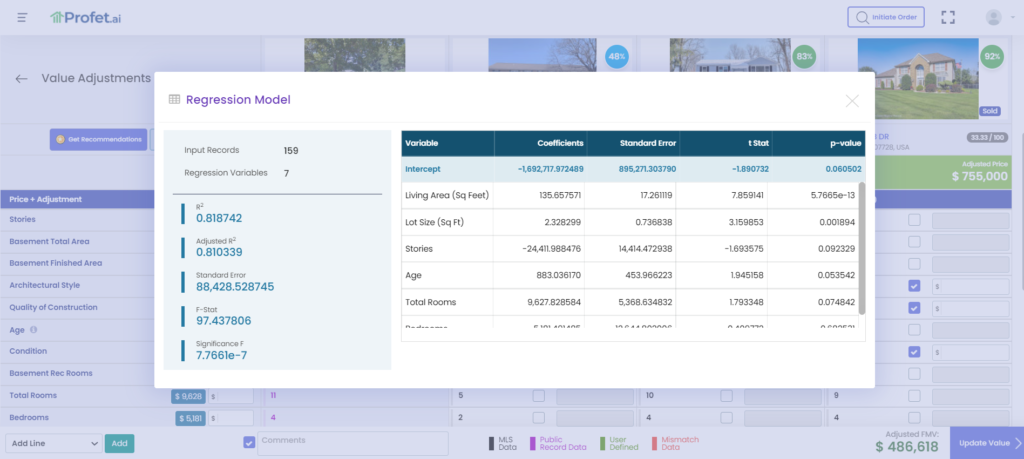 "View Model" gives a detailed overview of the changes. You can also enter values manually. Click on "Update Value" once done.