We have now introduced Property Reports in Profet to help you quickly obtain a listing sheet containing both MLS and public record data.
You can also edit specific fields within the report before producing a PDF output for distribution to your clients.
Property Report is an add-on and if you want to get going – please contact PropMix sales team at sales@propmix.io.
Using the Property Report
Once you are logged into Profet, you can initiate an order as usual by clicking the "Initiate Order" button. Then enter the Order ID and Subject property address, select the report type as Property Report and click Continue. 
Profet will find the property's most recent listing and the current public record data and combine the two using our standardized data set to produce the draft Property Report for your review.
You can then make the necessary edits and finalize the report for download and distribution. Please the next couple of sections on how to edit and share the report.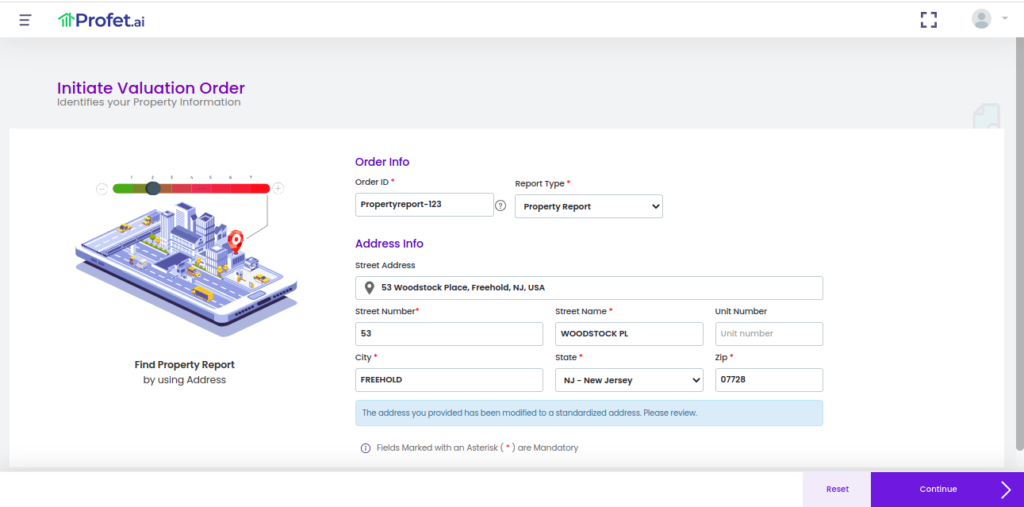 The Property Report contains the following major categories of information:
Listing Details
Interior Features
Exterior Features
Property and Lot Details
Utilities and Tax Assessment
Location Information
Public Record Information
School information
Agent/Broker Information
Each property attribute is color-coded as black, purple, red, and green each denoting the source of the attribute. 
black

 denotes data from the MLS board, 

purple 

denotes public record data, 

red 

indicates a mismatch in data between the MLS and public record sources

green

 indicates data provided by you.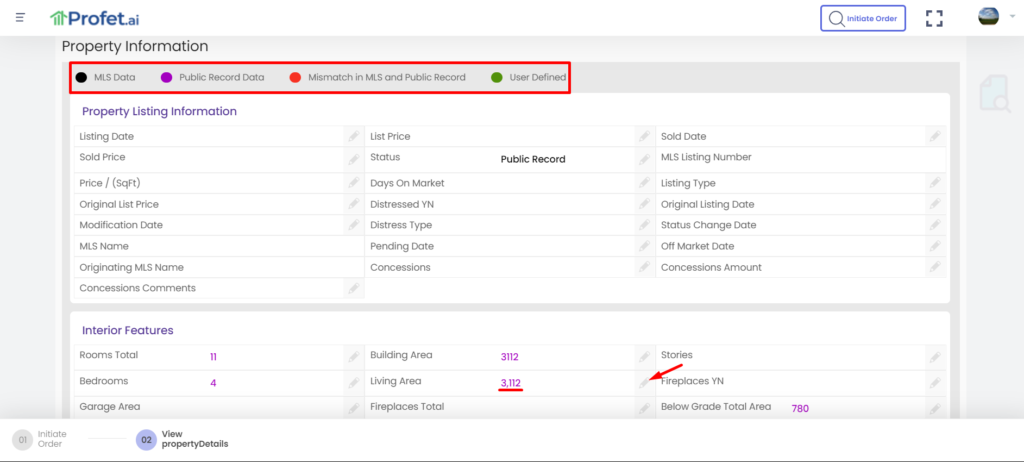 Editing the Property Report
Each attribute is editable by you and if edited it will be displayed in green. Click on the pencil icon against the attribute to edit the value. You have the option to choose between public record data and MLS provided data, or you can provide a custom value. Once done, you can save it by clicking "Update".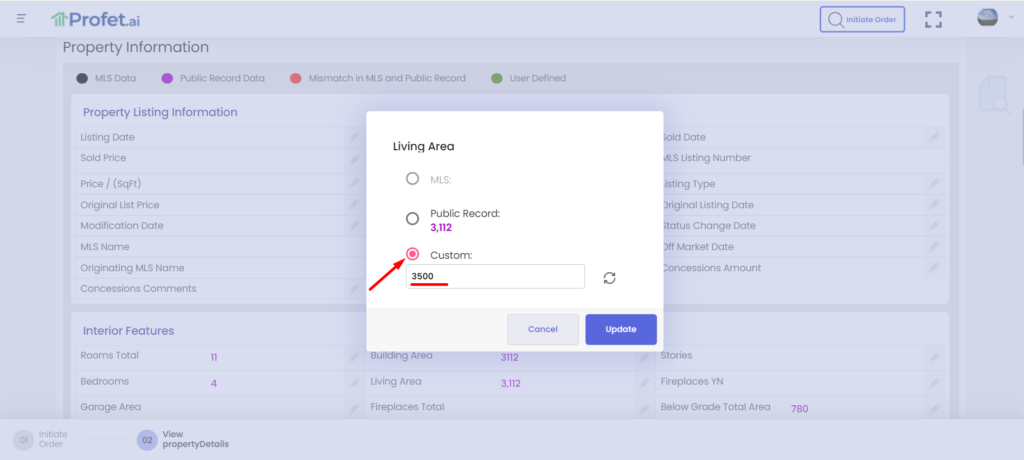 Sharing the Property Report
The Property Report you created can be shared with others within your organization or with your client.  You have two options:
Share a link with someone for online viewing
Click on "Shareable Link" to get a URL.
Share it as a PDF
Click on "Downloads" and choose PDF to get a PDF version.
Please see the screenshot below.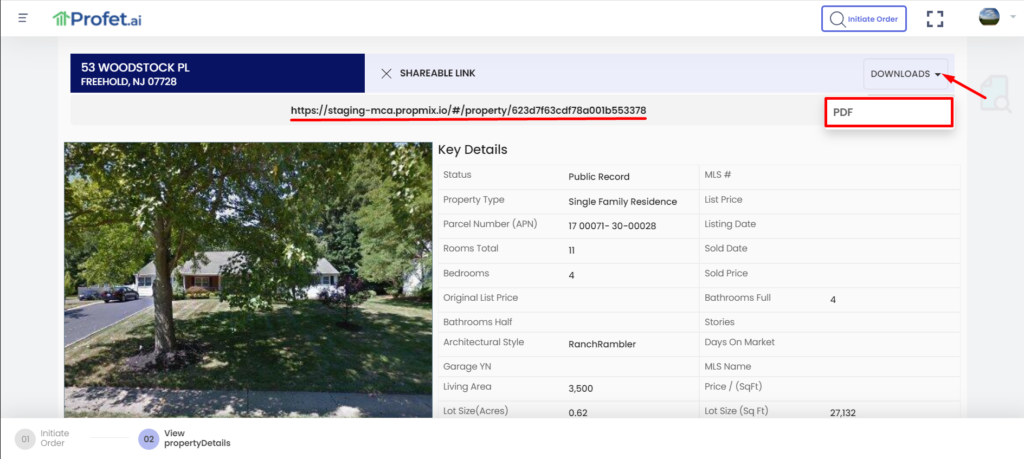 Hope that information was helpful to start using the Property Report in your business workflows. Please let us know what you think – just drop an email at support@proprmix.io